Sun Energy
More Details
Sun is Energy, an Independent conventional power for lighting, Maintenance Free, highly reliable, non polluting and renewable source of energy. Harness that natural energy and power resource. Explore our devices and systems.
Our Projects
More Details
LIFEWAY SOLAR is a poineer in Solar electrification in India. We want to "Power every home in India." We believe in innovations and our products are competent in India. We are having tie up with various German Solar Energy Product manufacturers and suppliers.
Lifeway @ Media
More Details
We offer new age products and technologies for the new millennium. Solutions both affordable and reliable. That transcends the limitations inherent in traditional energy systems, shortages pollution and inconsistent quality. Read some media feeds about us.
Core consultancy on Solar Energy
Practical Training & education on Photovoltaic & Thermal technology.
Site assessment and feasibility study.
Preparing Detailed Project Report.
Power consumption Audit at home/office/ factory.
PV Solar Power System Installation on roof top.
Energy conservation strategies at home / office.
Project Inspection and commissioning services for Solar Power plants.
Connecting existing Inverter and Battery unit with Solar Power.
Support for Procuring solar products from India and Abroad.
New Innovation in Solar Vehicle
LIFEWAY SOLAR POWERED RICKSHAW
LAUNCHed ON 15th AUGUST 2016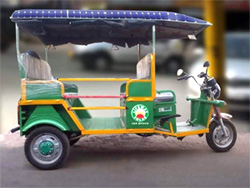 Noise Free
Pollution Free
Value for money
Battery powered
Option to charge from Solar

Download Brochure | FAQ